Wells Fargo sees Verizon and T-Mobile reporting strong fourth quarter net subscriber additions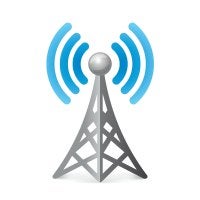 Verizon and T-Mobile will report solid net new additions to their postpaid subscribers for the fourth quarter of 2015. That is according to the latest forecast made by the securities arm of Wells Fargo bank. The analysts working for the bank shook up their Magic 8-balls twice as hard as usual to predict that Verizon added 1.52 million net new postpaid customers from October through December. 844,000 of them will be postpaid phone subscribers, according to the forecast. The bank says that Big Red's new Go90 video offering did not contribute to the positive results for the quarter. The analysts say that Verizon will report fourth quarter postpaid churn of 1.08%
Wells Fargo expects that T-Mobile will report that it added 1.29 million net new postpaid subscribers during 2015's last quarterly period. 917,000 of them will be handset subscribers. Postpaid churn will tally 1.46% for the quarter. Leasing, the latest revenue producer that some carriers are using to provide subscribers with new phones, should have brought in $100 million in revenue for T-Mobile during Q4.
The bank, based out of San Francisco, has very positive comments about the nation's third largest carrier. According to its fortune tellers (also known as analysts), T-Mobile had the majority of postpaid handset growth among the four major U.S. carriers during the three months. In addition, Wells Fargo praised the mobile operator's customer additions and churn numbers, and expects it to generate leasing revenue of $1.3 billion this year.
Sprint, according to Wells Fargo, will report net new postpaid additions of 625,000 for the quarter. 300,000 of them will be net new handset accounts. Churn will drop from
2.3
% to
2.1
%. AT&T will offset the loss of 300,000 in postpaid phone subscribers during the fourth quarter, with 500,000 in tablet additions. However, handset subscribers tend to spend quite a bit more money than those with an account opened just for tablets. The nation's second largest carrier will post a 1.1% churn rate for the fourth quarter, and a healthy EBITDA margin rate of 33.6%
All four carriers should be reporting their fourth quarter and 2015 earnings over the next few weeks.
source:
FierceWireless