Websites report visits from an unknown iPhone model running iOS 7
11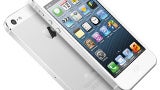 Some websites and app developers have reported some interesting sightings of a previously unknown iPhone model in their traffic logs. What's more, it is indicated that this new iPhone is running the new iOS 7 platform.
Now, before you note that such info can be easily faked, if you know how to do it, let us say that the visits are coming from an IP address found in Apple HQ. It looks like Cupertino is indeed testing the new iPhone hardware and software. Unfortunately, no additional details can be extracted from these logs, but most sources seem to agree that this iPhone model, being designated iPhone6,1, is most probably the iPhone 5S, or simply the next iPhone. The bad news here is that if Apple was working on other iPhone models,
as it has been rumored
multiple times, they, too, would have probably been spotted within those logs. That makes us think that Apple is once again going to introduce just one new iPhone.
This year's edition of the Apple iPhone is much-anticipated, because the company is expected to completely overhaul its iOS operating system, which hasn't seen a major UI refresh since its launch in 2007. Last October, former iOS chief, Scott Forstall, was
removed from his position
and replaced by Jonathan Ive, who now happens to be in charge of both hardware and software design. There's a chance that we may get our first glimpse at the new iOS software sometime in June, during the Worldwide Developer Conference.
source:
Electronista