We have a new Android launcher on the block: meet SwiftKey's Hexy Launcher
23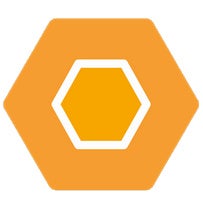 When it comes to Android launchers, we've already rounded
our favorite ones
. Still, it's never too late to welcome a newcomer. Enter Hexy Launcher, the brainchild of the developer behind SwiftKey, one of the more, if not the most popular third-party keyboard for Android and iOS.
Hexy Launcher comes with a few features that greatly separate it from most of its rivals. Just as its name suggests, Hexy has a lot to do with "sixes" - it comes with a hexagonal homescreen arrangement that allows you to put your apps in hexagonal tiles, much like a virtual beehive.
The launcher tends to put the apps you use most at the very top of your homescreen. What's more, it tends to predict what apps you might be using at a given time of the day and bumping them above the rest, recommending them over others. A search bar is also present, allowing you to quickly search all of your installed apps.
You can go ahead and download Hexy Launcher for free from the Play Store and see for yourself whether the developer behind SwiftKey has came up with another successful app.
Download: Hexy Launcher (
Android
)