We did Rose Gold before it was cool! Here are the phones that can say that for themselves
28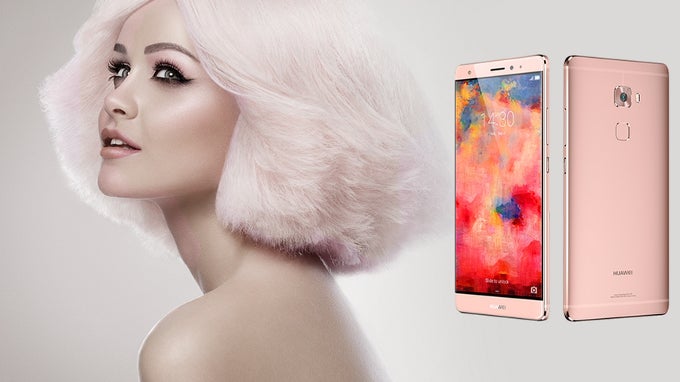 All right, guys, it seems that with the introduction of a brand-new color for the Apple iPhone line,
pink
Rose Gold is about to become the new black! Indeed, after the white iPhone has become mainstream, we assume Apple felt the need to add an even more gentle color to the line, and there are quite a lot of people already drooling at the new finish.
Sure, it could be because it adds a fresh look to a design that may look somewhat stale by now, as we've been seeing the
iPhone 6
and
6 Plus
quite a lot over the past year. Additionally, owning a Rose Gold
iPhone 6s
is the only way you are guaranteed that people around you would instantly know it's the newest and best from Apple – a black iPhone 6s runs the risk of being taken for a 1-year old iPhone 6. Who wants that, right?
Of course, there's also the fact that people would like it just because they enjoy the sight of Rose Gold. For that reason, they may not even be dead-set on getting an iPhone and would be interested what other manufacturers offer the finish right now. Surprisingly – not a lot! Here are the few handsets that have rocked the color thus far. Our spidy sense is telling us their numbers will grow exponentially in the following months, though.
The Galaxy Note 3 and Galaxy S4
Samsung's top-shelf smartphones for 2013. Yes, they may be aging right now, but this is as far back as we could trace the Rose Gold finish on smartphones. While it was not an official color for both models (the
Note 3
did have Pink, but that's a different deal), limited editions of the phones offered Rose Gold on White and Rose Gold on Black variants. What this means is that their faux-metal (Sammy didn't use real metal back then) frames were colored rose gold, while their fronts and backs were white / black. Overall, the glimmering finish was much more subtle with that design choice.
The HTC brotherhood
We've no idea whether HTC knew early that this color may become a "hit" in 2015, or if they hit it by chance. But the final result is that the HTC One M9 and its offshoot siblings – the 5.5-inch phablet-class
One E9+
, and the MediaTek Helio X10-equipped
One ME
, which is announced, but not yet released – all have a Rose Gold variant. Now, in HTC's case, the finish is much less pink-ish and has more of a red-tinted gold color, so if a more subtle rose effect is your thing - you may want to check these out. Also, there is the rumored HTC One A9 (a.k.a. Aero), which is not announced, but has leaked excessively, and it appears it will rock the gentle tone as well.
Huawei Mate S
Now this is a "chicken or the egg" type of case, as Huawei Mate S was revealed just a few days before the iPhone 6s, and it looks like Huawei was suspiciously aware of what Apple is going to announce, as it tried to cram similar features in its new phone. For one, the Mate S was announced to have a variant, which will support Force Touch – apparently, a technology, which should work similarly to Apple's 3D touch. Interestingly, though, said Mate S variant is not yet ready and there is no official word on when it will be, so one can't help but feel that the company just rushed to announce the tech, just so it could be out a few days before Apple. Now, now – Apple did a similar thing with the Watch, when it announced it months before its actual release, just so that it could pull away some of the spotlight from the Android Wear smartwatches that were hitting the market at the time.
Anyway, along with Force Touch, the Mate S will also be rocking a Rose Gold variant, and Huawei was very adamant on letting us know that the Mate S is
more rosy and more goldy
than the iPhone 6s, one day after Apple announced its new flagship.