We are at Google I/O 2016!
14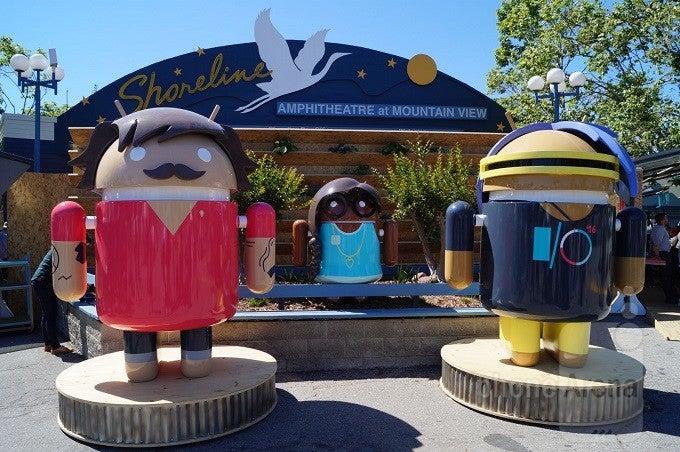 Google's venerable developer conference starts tomorrow, but today is pre-registration day. Developers and members of the media have been milling about the Shoreline Amphitheatre taking in the mild weather that is the hallmark of the South San Francisco Bay in Mountain View, California.
The change of venue from San Francisco's Moscone Convention Center is as symbolic as it is also likely a practical measure. A couple years ago, the Keynote was interrupted by protesters that got through security, and outside the convention center, there was always an unpredictable element given the character of the locale that is San Francisco. Still, despite all of San Francisco's charm, it is not the center of the technological revolution that has been underway for a generation.
On the face of it, the change of scenery is welcome. Mountain View is in the heart of Silicon Valley. Within a very short distance in any given direction, you will find the bellwethers of the technology that dominate the landscape. Apple's Cupertino campus is just 6 miles away. Facebook's sprawling Menlo Park operations, the site of the former Sun Microsystems, are 11 miles down the road.
There are literally dozens of semiconductor fabrication plants around, from AMD, to Intel, to Xilinx. AMD is a 3-mile straight shot down El Camino Real, and another 5 miles in the same direction will land you at Intel's headquarters.
Across the street from the Shoreline Amphitheatre is the Googleplex, Google's global headquarters, and this is why we are here. Google I/O kicks off tomorrow. We will be here bringing you news from the Keynote Address, and other neat technology that is always on display at Google I/O.