Waze is getting a new celebrity voice for driving directions until June's end
3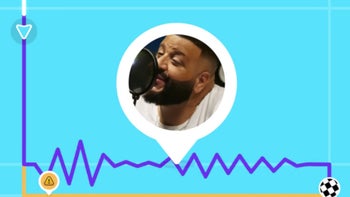 If you're a long time Waze user, then you're probably familiar with the app's habit to bring in celebrities to give you driving directions. Of course, if you haven't tried out the popular navigation app yet, this is a great chance to give it a go since the hip hop musician DJ Khaled is going to give you all the warnings about hazards and advises while you're driving.
Starting May 22 and until June 30, Waze users will be able to set DJ Khaled as the new navigation voice for the app. Aside from lending his voice to
Waze
, DJ Khaled will also provide drivers with precious advises like "Stay focused," "Don't play yourself," and "The top's off the Mayback!"
We are beyond excited to launch the DJ Khaled voice in partnership with our friends at Deezer. DJ Khaled has one of the most recognizable voices in the industry and is beloved by many of our 115+ million users around the world, so we can't think of anyone better to safely and entertainingly guide Waze drivers on their journeys.
Obviously, you'll be getting DJ Khaled's voice on both Android and iOS versions of the app, so regardless of what smartphone you're using, make sure to head to Settings / Voice Directions, and select DJ Khaled to be blown away.