Watch out for iPhones 'refurbished' with counterfeit parts – because it's apparently a thing now
15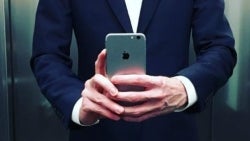 If you are going to repair iPhones, you better not use fake parts stamped with Apple logos less you risk losing a customer or two! Unfortunately, that's what Canada's Freedom Mobile did. An investigation revealed that a refurbished
iPhone 5S
sold by the carrier was patched up with counterfeit or aftermarket parts not certified by Apple. And we're not talking a nut here, a bolt there, and a cable soldered the wrong way.
Rather, Freedom made – or unknowingly received – a FrankeniPhone with aftermarket battery, casing, display, and camera. Not surprising, then, that the device's battery drained quickly, the casing didn't feel right, or the camera took potato-quality pictures. Shame on Freedom, as life has shown one can easily source the correct parts and
build a better-working iPhone themselves
.
Washing their hands from the mess, Freedom issued an apology and gave the customer a brand new iPhone SE. One could do a lot worse when it comes to damage control, so let's hope this was a single, isolated blunder. Then again, Freedom has never been officially authorized by Apple to sell iPhones, so you may be better off looking elsewhere.
ALSO READ