'Find my iPhone' helped authorities arrest a man who stole over 100 phones at Coachella
9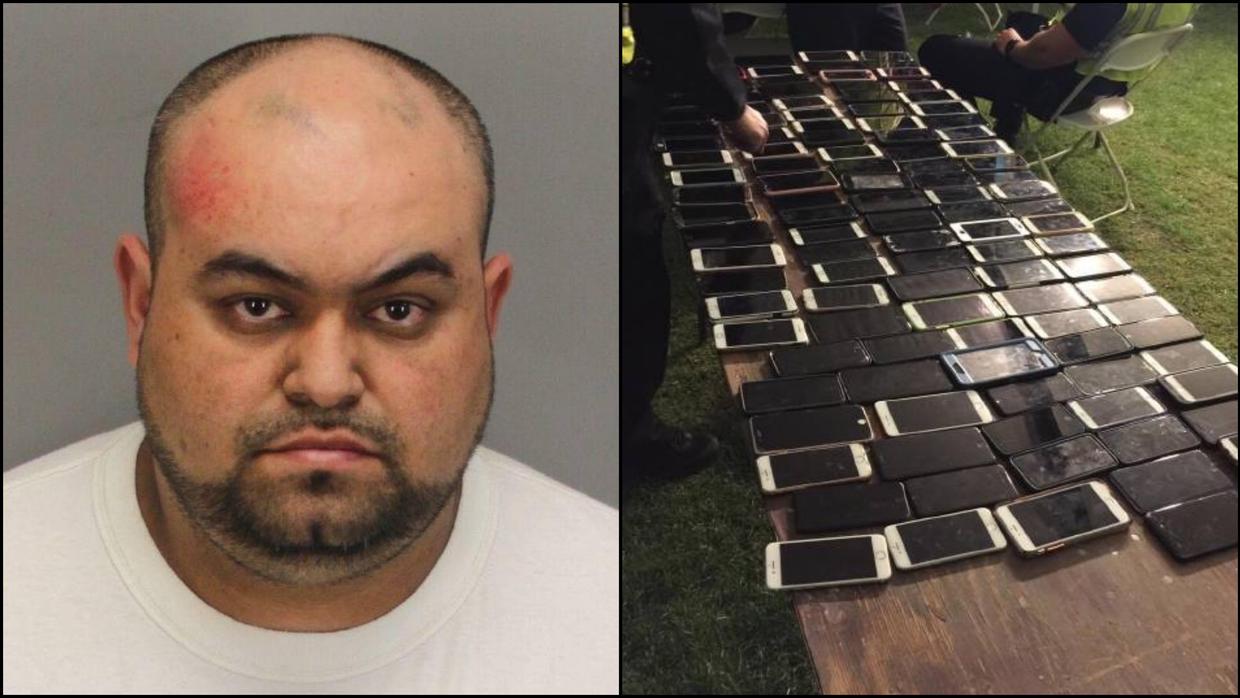 Reinaldo de Jesus Henao (left) allegedly stole over 100 smartphones (right) on Friday.
The Coachella festival started last weekend in Indio, California. And just like any other large gathering of people, it attracted some rather shady individuals. According to the LA Times, one of those people managed to steal over 100 smartphones in one day.
Several people, attending the festival, noticed their phones are missing and managed to activate the Find my iPhone feature. When they tracked the devices, they all independently managed to pinpoint the same man as the one who has their phones – Reinaldo de Jesus Henao, 36 year old of New York.
The festivalgoers followed Henao around the festival grounds, until security came to detain him. When police arrived, it found over 100 stolen Android and iOS phones in Henao's backpack. Some of them have been returned to their owners a few hours later, but the majority of the devices were turned over to the festival's Lost and Found service, where they can be picked up.
Henao has been arrested and charged with Grand Theft and Possession of Stolen Property.
Henao is only one of the many criminals roaming the grounds at Coachella. With over 100,000 visiting the festival every year, there are more than enough pickpockets looking for some easy scores. So, make sure to keep your valuables safe at all times. In order to help you do so, Indio PD has released some tips that you can read in the tweet below.