Watch NBA League Pass for free on go90 through November 1st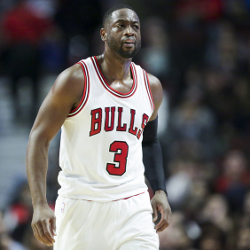 With another NBA season off and running, you can follow the first few days of the 2016-2017 campaign by watching NBA League Pass for free, up until November 1st. Normally priced at $199.99 for the whole season, you won't have to pay a penny to view it for the rest of this month. And Verizon postpaid subscribers can view NBA League Pass without consuming any of their precious data (go90 version 2.9 or later must be installed).
There will be three other preview periods in November when NBA League Pass will be offered for free on go90. You might want to circle these dates on your calendar, or save them to the calendar on your mobile device. Those dates are
November 5th-6th
,
November 12th-13th
, and
November 19th-20th
. With League Pass, you can view live and archived games. If you live in a market that hosts an NBA team, their games will be blacked out.
The go90 app is open to all, but to reiterate, only Verizon customers get to watch NBA League Pass without it eating away at their data allowance for the month. That applies not only to the free preview periods, but also if a Verizon subscriber purchases NBA League Pass directly from go90.
The new season is off to a rollicking start as the Golden State Warriors, the team that set a regular season mark at 73-9 last year, already lost the season opener to San Antonio. Kevin Durant is on Golden State, Dwayne Wade moved to Chicago, and Derrick Rose has moved to Gotham. Of course, Lebron James is looking to make his seventh straight trip to the Finals.
If you're interested in taking advantage of the free previews for NBA League Pass on go90, click on the appropriate link below to install the app. Follow the directions inside the app on how to sign up for NBA League Pass.
Install go90 on your mobile device (
iOS
|
Android
)
source: Verizon