Watch 'Détour' - the new Apple-produced film shot entirely on an iPhone
5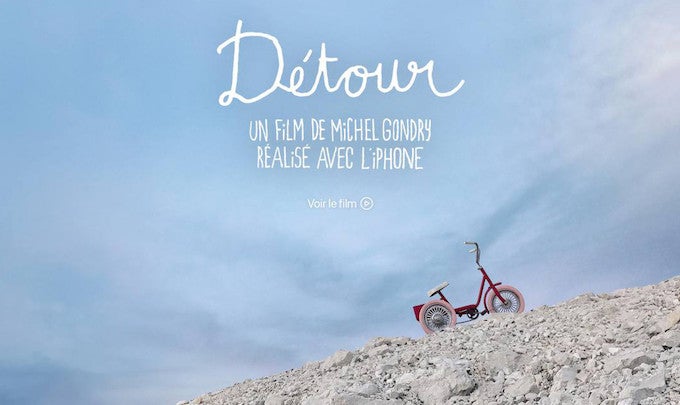 Apple certainly likes to show off the camera capabilities of its
iPhone 7
and
7 Plus
models, and has done so on many occasions over the last few months. From
portrait-mode-promotion videos
, to
actual magazine photo shoots
, we have seen iPhone 7 and iOS' video and image production skills from many angles. However, Cupertino seems far from done with the campaign, as new Apple-produced videos that focus on iPhone's camera productivity were published this Thursday.
The result of the production is an 11-minute film, called 'Détour', which was shot entirely on an iPhone and directed by the French screenwriter, producer and director, Michel Gondry. Apple has also published six more tutorial-like videos that show 'the secrets of the director to successful iPhone 7 movie'.
'Détour' follows the story of a child's tricycle that gets dropped by accident from a family's campervan, and ends up travelling through picturesque grounds and towns in France. The video is light-hearted and colourful, while some of the scenes seem purposefully shot with key video enhancements in iOS and iPhone 7, such as time-lapse and slow-motion effects.
The six other videos focus on tips for specific iPhone video features used in the 'Détour' film, such as night or cinematic shots, and give a peek into the backstage of the film's production.
Apple is hosting a screening of the film today at its Marché Saint-Germain store in Paris. But in case you haven't planned to attend, you can watch 'Détour' and the six tutorial videos below.