Want to achieve a more relaxed and focused state of mind? Keep calm and check these meditation apps out!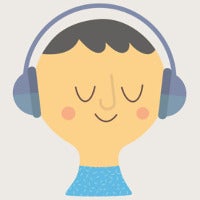 Contrary to what some may believe, meditation is not exclusively for monks, does not cause you or require you to fly, and is certainly not a forgotten, mumbo-jumbo-type practice. Meditation is the act of calming your mind and disengaging all of the voices in your head, so that one can keep a focused mind, free of doubts and distractions, throughout their daily tasks. With the hectic nature of our daily lives, it's only safe to say that instead of being gone and forgotten, meditation is hip again.
Many people do wish to try and calm their minds, but do not know where to start, understandably so. For some – movies, comics, and media have implanted the idea that meditation is something that requires inhuman levels of concentration and discipline, while for others – it has always been an other-worldly concept overall. However, anyone can pick up meditation. Sure, you can't expect to reach serene calmness in your first session, but practicing each day will certainly give you results sooner than you think.
So, as for the "Where do I begin?" question – well, you're in luck! We live in the age of the smartphone and as you know – there's an app for everything! We picked out four of the most popular apps for guided meditation, mindfulness, and concentration, so you can start here!
Headspace
Price: free (subscription plan)
Headspace is probably the most popular mindfulness app out there. You can download it for free and you will have access to a "Take10" course, which will guide you through the basics of meditation for 10 days with just 10-minute sessions per day. If you enjoy the app, you can grab a subscription — $12.99/month; $94.99/year; $399.99/forever — which will grant you access to hundreds of hours of guided meditations, catered towards various aspects of your life – health, performance, relationships.
Calm
Price: free (subscription plan)
As the name suggests, Calm is here to "calm you down". It's another guided meditation app, which will display a beautiful picture on your smartphone's screen, accompanied by a soothing soundtrack, and a narrator, of course. Just as the promotional video suggests, this app is more meant for those moments where you just can't get some peace and quiet and need to improvise for a quick meditation session, and flush some of the anxiety out. That said, it certainly has programs for deeper sessions, and is worth a look. Subscription prices are $9.99/month and $39.99/year.
Buddhify
Price: $4.99 | $2.99
Buddhify offers a lot of different guided meditations, meant to help you relax better in specific situations. When you launch the app, it asks a simple question – "What are you doing?". Possible choices include "Working online", "Can't sleep", "Difficult emotions" and many others. It's cool in that aspect, as the other apps will not take into account what you are doing right now, but plunge you into their program straight away. It's also pretty cheap, compared to the previous two.
PAUSE
Price: $1.99
This is not exactly a guided meditation app, but certainly one that will get those chaotic thoughts to settle down for a bit. Made by ustwo — developer of the critically-acclaimed game Monument Valley — PAUSE will make you screen glow with pretty, soft lights, and ask you to place your finger on it. Once you do, a bubble starts forming up and following your finger. This is all accompanied by a soothing soundtrack and on-screen text, which will guide you for a while before shutting up and letting you enjoy the experience. It's surprisingly soothing!