WSJ: base Apple iPhone 7 model to come with 32GB of storage
55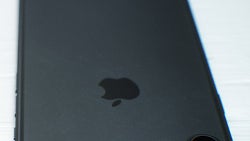 According to a report published earlier today by The Wall Street Journal, Apple will finally bump the base iPhone 7 model to 32GB of integrated storage space.
Note that this is not the first rumor to suggest that the 16GB iPhone will be discontinued. Both the iPhone 6 and the iPhone 6s generations were rumored to upgrade the base model to 32GB of storage, but that obviously did not come to pass.
In the past couple of years, many have voiced their dissatisfaction towards the current 16GB base iPhone model. Since iPhones do not come with a microSD card slot, the storage limitation makes little sense in the age of 4K video recording and DVD-sized mobile games. 16GB of storage - out of which only about 12GB are available to the user - only suffice for about
32 minutes of 4K video capture
. Worse still, Apple has also discontinued the 32GB iPhone models starting with the iPhone 6, meaning that those who want to break free from the 16GB chain need to purchase the 64GB model.
The upcoming
Apple iPhone 7
is said to be similar to the iPhone 6s at the visual level although we certainly expect to see updates such as a faster chipset and better cameras. Multiple rumors claim that the iPhone 7 will make do with the headphone jack while other sources claim that Apple will offer its next-gen iPhone in a
Deep Blue variant
which may replace the current Space Gray color option.
What do you guys think, with the falling prices of flash storage, isn't it about time for Apple to update the base iPhone model to 32GB of storage space?
source:
The Wall Street Journal
Recommended Stories