WSJ: Apple orders as many as 6 million watches from suppliers
30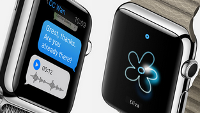 With the Apple Watch expected to be launched in April, a report published on Wednesday says that the tech titan has ordered as many as 6 million Apple Watch units from suppliers to be manufactured during the first quarter. Half of the timepieces ordered are the entry-level Apple Watch Sport model, while another third consists of the mid-range Apple Watch.
The high-end Apple Watch Edition, featuring an 18K gold casing, will be ordered in small amounts for now. Apple does plan on revving up production of that pricey model to one million units a month starting in April. Pricing for this model has not been revealed yet by Apple, but
it could exceed the $4000 price for the top of the line Mac computer
. These watches
will be stored in special safes at Apple Stores
. The safes will be equipped with the company's MagSafe charging system so that the watches' batteries could be recharged overnight. Apple expects heavy demand for the high-end Apple Watch from China. Pricing for the Apple Watch will start at $349 for the Sport model.
While Apple has sent in its Apple Watch orders with suppliers, these can be changed once Apple sees which models are selling more than others. Industry sources say that Apple is sensitive to matching supply with demand, changing orders more often than most other tech companies.
Apple apparently sees the same initial demand for the Apple Watch that it saw for he Apple iPad when the iOS tablet was first launched in 2010. Apple sold 7.5 million slates in the first six months that the iPad was available.
source:
WSJ