WP7 Mango to include Battery Saver setting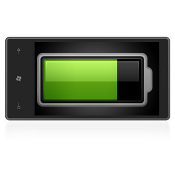 Anyone with a touchscreen smartphone knows that battery life is something you have to constantly keep an eye on. Regardless of the model of phone, or OS you may be running, chances are that at some point or another you've looked into ways to make your battery last longer, even if it's just a matter of carrying a charging cable with you at all times. As smartphones get more powerful, and users can do more, battery life will keep taking more hits. Microsoft sees this, and has built Batter Saver settings into Windows Phone 7 Mango.
The report from HTC Source claims an increase in battery life up to around 30% even with heavy usage of e-mail, web, and SMS. That would be pretty impressive if it holds true for other users. Here's to hoping this becomes a ubiquitous setting for all smartphone OSes!