Vote now: Which upcoming 2023 flagship launch are you most excited for?
10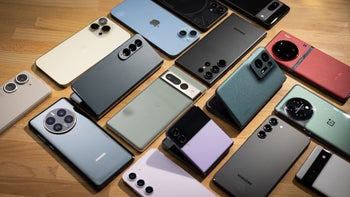 We are only a couple of months into 2023, but two of the biggest contenders for the title of
best flagship of the year
have already been released. Of course, we are referring to the
Samsung Galaxy S23
lineup and the
OnePlus 11
.
Both of the aforementioned devices are powered by Qualcomm's latest and greatest chipset, the Snapdragon 8 Gen 2. The S23 has even been treated with a custom version of the latter. It should be noted that stellar performance is by no means the only thing that they bring to the table.
Nevertheless, as exceptional as these devices are, it is far too early to decide which will be
the best phones to buy
in 2023. This is why, today, we have decided to ask you which upcoming 2023 flagship launches are you particularly looking forward to.
Naturally, in the last couple of months, there has been a lot of hype surrounding the
iPhone 15
lineup and the rumored
iPhone 15 Ultra
. According to some reports, users can expect a new design and an improved chip architecture, amongst a plethora of other upgrades. This naturally makes
Apple
's entry extremely interesting.
While
Samsung
has launched its Galaxy S23 family, the Korean tech giant has another flagship lineup. The company's foldables - the
Galaxy Z Flip 5
and
Galaxy Z Fold 5
- are in for some major updates this year that can take the novel form factor to the next level.
Speaking of foldables,
Google
is also gearing up for its debut in this market. The
Google Pixel Fold
(or Pixel Notepad) is expected to arrive sometime this year and many are curious to see whether it will be a viable alternative to Samsung's Galaxy Fold. We should also not forget Google's standard flagships for 2023 - the
Pixel 8
and Pixel 8 Pro.
Naturally, these are just some of the more prominent high-end smartphones that are going to be launching by the end of 2023. It is entirely possible that we have missed your personal favorite. If that is the case, don't hesitate to tell us which is the smartphone launch you are most excited for in the comments below.