Vote for best phone and tablet of MWC 2012
39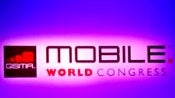 The Mobile World Congress is the biggest show dedicated to mobile and in 2012 it was intense. We witnessed some
historic advances in technology
- the first commercial devices with chips made using 28nm architecture were announced, quad-core handsets flooded the showroom floor and new ideas materialized in gadgets like the Asus PadFone.
We've spent the last couple of days busy going through all of the announcements in our minds, picking the very best devices (and there were quite a few to pick from), but as the hardware race is as close as it gets, we leave the choice up to you to decide which phone and tablet topped the rest in both their appearance and pure specs.
Before you get to vote, though, we wanted to jot down a couple of trends that became more evident during MWC 2012. First of all, Chinese phone makers Huawei and ZTE really pushed the envelope and delivered some impressive devices. Hardware-wise, they're on par with the rest, and if they can beat them in price, we could have the
new success story a la HTC in China
.
MWC also cemented devices with bigger screens as the Android mainstream. Almost all Android flagships moved up from 4.3-inch displays, often to as much as 4.7 inches on phones like the HTC One X and LG Optimus 4X HD.
Next, Intel's Atom processors finally arrived on phones. And finally, Android dominated MWC. As Microsoft is retracting from big shows like CES, following Apple's example to host its own events, devices on Google's platform were everywhere.
So with all this in mind which one is your favorite device and why? Vote for the phone and tablet that grabbed your heart at MWC 2012. We've arranged the noteworthy devices in alphabetical order, by name of company. The voting ends on Wednesday, March 7th, and that's when we'll release the results, so make sure to hurry up and make up your mind by then.