Could Huawei become the next HTC?
59
This article may contain personal views and opinion from the author.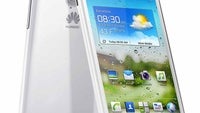 "Hua-who?"
– this is the response you are likely to get when you ask someone whether they know anything about Chinese telecommunications giant Huawei. However, we believe that things are bound to change in the foreseeable future. In fact, Huawei appears to be building up the potential to transform from being this obscure Asian company (as it is currently perceived by the average U.S. consumer) to a brand name that is well established on the U.S. market; a brand name just as respected and recognizable as HTC is today.
Would you like to know what makes us think that way? We will gladly share our thoughts with you, but first...
You might not be aware of this fact, but Huawei has been on the mobile scene for quite a while. It once catered exclusively to the needs of its homeland market, but since 2005, the company has been doing business mostly outside of China. However, Huawei has not been involved that much into making phones as much as it has been busy building cellular infrastructure for other businesses. And it is doing a pretty good job at it, we must admit. Huawei equipment currently powers the networks of a number of wireless carriers, such as Vodafone, British Telecom, TELUS, Bell Canada, TeliaSonera, Clearwire, and Telfort. So yeah, when it comes to cellular communications, Huawei does know a thing or two.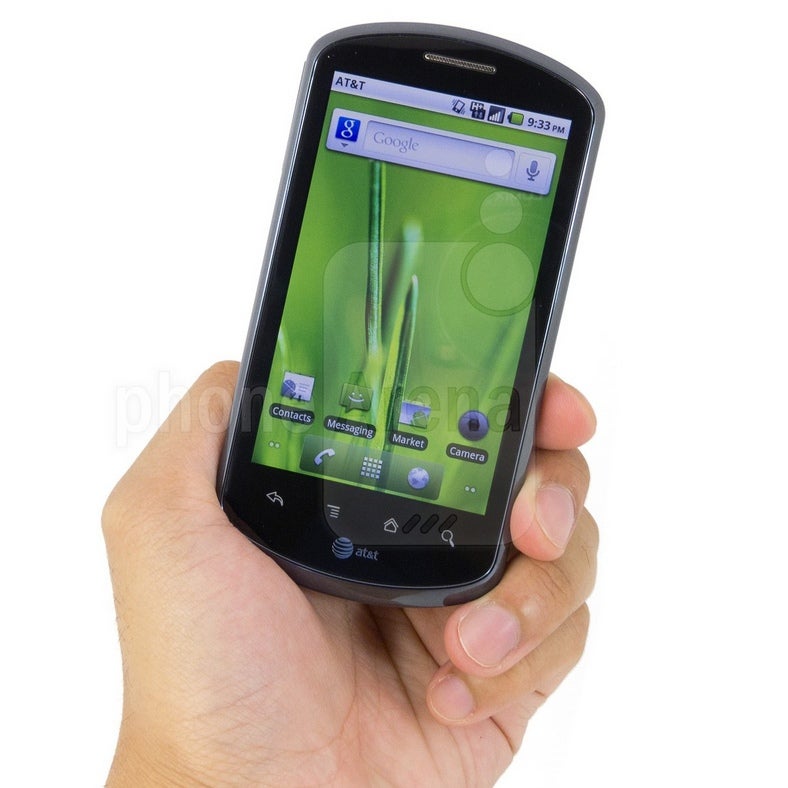 The AT&T Impulse 4G is actually made by Huawei
But when it comes to mobile phones, the Huawei brand name still has a weak market presence. Sure, you can probably find some of the company's handsets on sale here and there, but not unless you spend a fair amount of time digging around first. Actually, a Huawei smartphone or tablet might be right in front of you, but you just might not be able to tell. That is because those devices that eventually get picked up by U.S. carriers are re-branded. For example, the
Sprint Express
,
T-Mobile Springboard
,
AT&T Impulse 4G
, and
AT&T Fusion
are all made by Huawei. This is one of the reasons why the majority of end consumers are not familiar with the name, even though their smartphone probably gets its 3G/4G signal thanks to Huawei equipment. And after all, people would much rather buy a product that carries a brand name they have actually heard of before, right? Another reason is that these smartphones and tablets are nothing but your ordinary, mid-range product that easily blends with the crowd as it has nothing to make it shine. Well, Huawei finally
did
announce a few pretty interesting devices at MWC 2012, but we will get to that in a bit.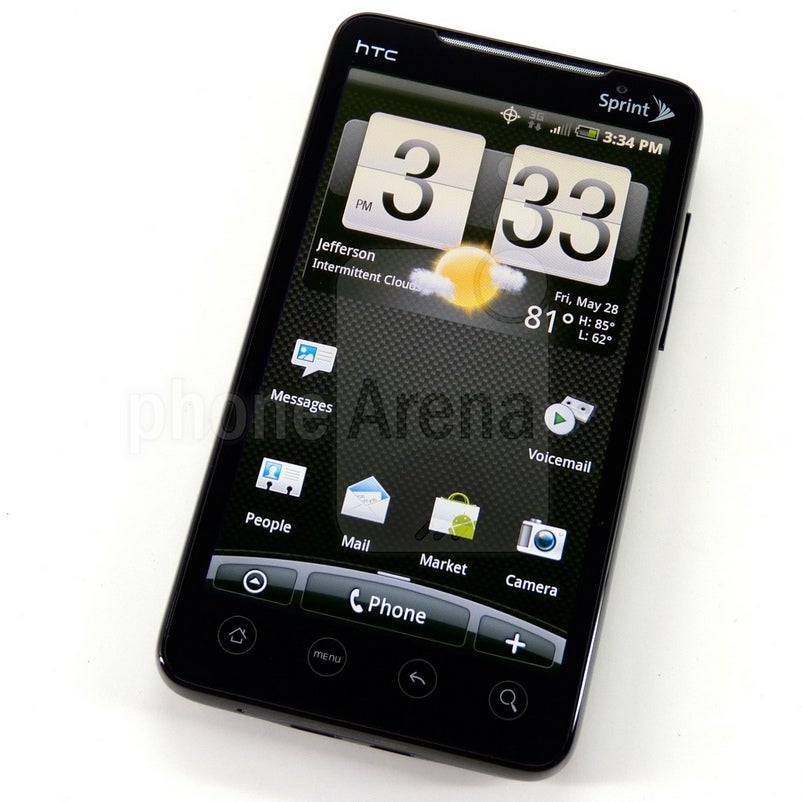 The HTC EVO 4G - the first 4G phone in the US
HTC was once doing business in a similar fashion – making smart devices that other companies sold under their own brand names. Today, HTC has now pretty much abandoned that practice and has its own smartphone offerings of all shapes and sizes. One of the reasons why it got this far is that HTC delivered several cornerstone smartphones, which you should be very familiar with. We are talking, of course, about the
T-Mobile G1
, also recognized as the first Android phone, the
Nexus One
, which is the first Google branded phone, and the
HTC EVO 4G
, aka the first 4G smartphone in the U.S. And, boom! Android took off to become one of the most popular mobile platforms out there. At the same time, HTC was getting more and more attention since it was the first to adopt Android. And people loved HTC Androids, which really helped the brand to make a name for itself over a relatively short period of time.
This is what Huawei has been lacking so far – staple smartphones that are exceptional, that have something to stand out with and grab the audience's attention. Well, the time for that to happen finally came, and at MWC 2012, Huawei decided to...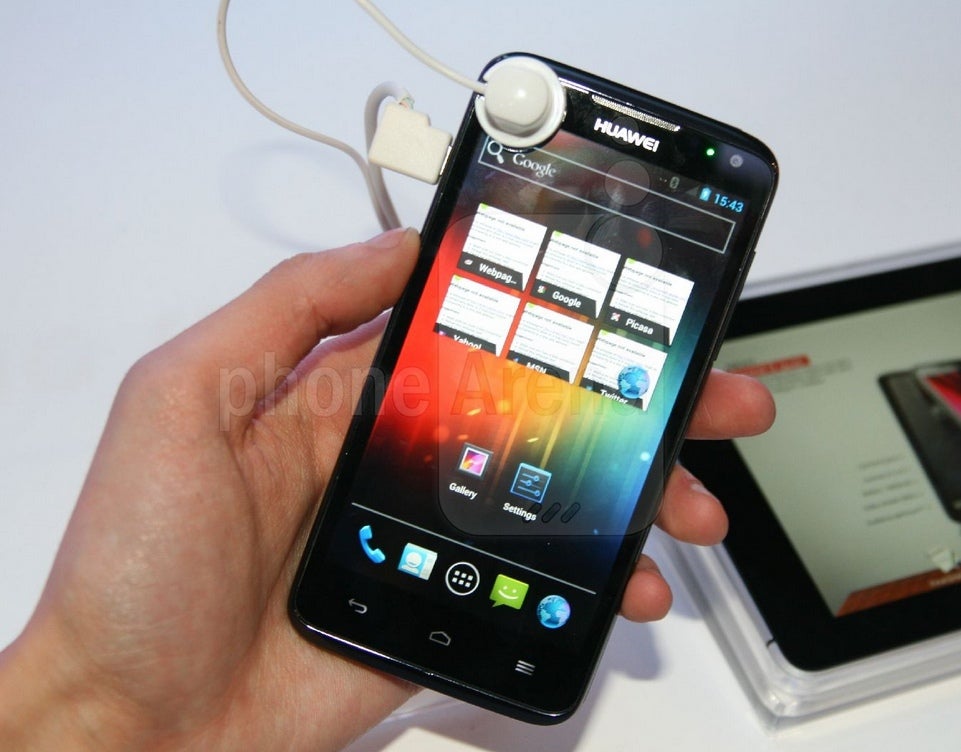 The Huawei Ascend D quad has a quad-core processor and a 4.5-inch HD display
After getting up close and personal with devices like the
Ascend D quad
and the
MediaPad 10.1
at MWC 2012, we are pretty confident that Huawei is capable of delivering top-notch smartphones and tablets and not only white-label handsets for the average Joe. You know, the kind of devices that are praised by tech geeks for incorporating the very best that the current state of consumer technology has to offer. Benchmark-crushing quad-core processors and eye-pleasing high-definition displays, both of the aforementioned devices have these features, so we must be looking at two clear winners, right?
Well, almost. During its MWC 2012 press conference, Huawei put a lot of effort in convincing the audience that the hardware inside its new flagships is superior to anything currently on the market. We were treated to benchmark results for
Huawei's home-grown K3V2 quad-core processor
, which annihilates the competition in many aspects, or so it is claimed. But as the case is with every other gadget out there, the truth about their performance will emerge once the Ascend D quad and MediaPad 10.1 are given thorough reviews. For after all, the real life experience is what truly matters, right? Carrier adoption will also matter a lot if Huawei wants to establish itself firmly on the U.S. smartphone market. So far, we know that its new handsets are set to land on U.S. soil during the second quarter of 2012, but which carrier or carriers will be offering them is still unclear. Furthermore, launching at the right price will be of utmost importance. However, Huawei's handsets have been quite competitively priced so far, and we hope that the latest offerings will be no exception. And if their subsidized price is considerably lower than that of the competition's offerings, we can only expect those Huawei high-ends to fly off the shelves.
So, is Huawei about to become the new HTC? We believe that it sure might happen. As we already know, the company is determined on
expanding its U.S. presence
, and its newly announced devices might just do the trick, as long as they are priced right and perform as great as their maker promises. Besides, a little extra competition is always welcome. Of course, it would be interesting to see how other manufacturers will react to the Huawei invasion, if it succeeds. Are we about to see the price of top-notch smartphones going further down? Or are companies simply going to up the ante in the hardware department even further? Only time will tell.