Vodafone claims government agencies are tapping its network in many countries where it operates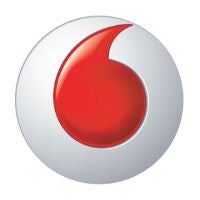 Vodafone, the world's second largest carrier, made a claim on Friday that government agencies are using secret wires to tap its network in many of the 29 countries where it offers wireless service. The mobile operator published a 20 page booklet called "Law Enforcement Disclosure." The document reveals that Vodafone believes that government agencies are using direct wires to record conversations taking place over the carrier's pipeline. In addition, the location of its customers is being tracked. According to Vodafone, in many cases the government is allowed to do this without asking for a court order.
In six countries where Vodafone operates, tapping calls is a legal requirement. Vodafone won't name the six for fear of retaliation by the governments in those countries. In Albania, Egypt, Hungary, India, Malta, Qatar, Romania, South Africa and Turkey, it is against the law to disclose any information related to wiretapping or the interception of calls.
International human rights laws give Vodafone customers the right to privacy. But the carrier says that it has to follow the laws in every country where it operates, which means giving away customer information to law enforcement officials. Vodafone says,"
Refusal to comply with a country's laws is not an option
." The mobile operator also says that it published its twenty page report in order to spark debate on government surveillance systems. The report will be updated annually, according to Vodafone.
"If we do not comply with a lawful demand for assistance, governments can remove our license to operate, preventing us from providing services to our customers...the need for governments to balance their duty to protect the state and its citizens against their duty to protect individual privacy is now the focus of a significant global public debate. In our view, it is governments—not communications operators—who hold the primary duty to provide greater transparency on the number of agency and authority demands issued to operators."-Vodafone
source:
WSJ