Qualcomm unveils its next generation of ultrasonic fingerprint scanners
14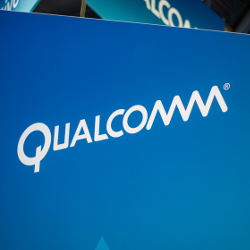 Qualcomm today has introduced the next generation of its ultrasonic fingerprint scanner at MWC Shanghai. Qualcomm Fingerprint Sensors are the follow up to the last generation's Qualcomm Snapdragon Sense ID fingerprint technology. New sensors were announced that will allow fingerprints to be scanned on Glass, Display and Metal. These will work underwater. Besides scanning for prints, the new sensors will also pick up a heartbeat and detect blood flow, which could help enhance authentication. And directional gestures can allow users to control the notification shade and open apps by moving a finger around a rear-facing fingerprint scanner.
The Qualcomm Fingerprint sensors can integrate with Snapdragon mobile platforms, and can work as standalone sensor on non-Snapdragon platforms. The Fingerprint Sensors for Glass and Metal will work with the recently unveiled Snapdragon 660 and 630 chipsets. The Fingerprint Sensors for Display, Glass and Metal will be compatible with future Snapdragon Mobile Platforms and Platforms that are not related to Snapdragon.
The new features give manufacturers more flexibility when it comes to designing the sensors into a new handset. The Qualcomm Fingerprint Sensors for Glass and Metal will be offered to manufacturers this month and should be inside commercial smartphones during the first half of next year. The Sensors for Display will be ready for manufacturers to evaluate during Q4 of this year.
"We are excited to announce Qualcomm Fingerprint Sensors because they can be designed to support sleeker, cutting-edge form factors, unique mobile authentication experiences, and enhanced security authentication. This provides OEMs and operators with the ability to offer truly distinct, differentiated devices with added value on truly groundbreaking new devices."-Seshu Madhavapeddy, vice president, product management, Qualcomm Technologies, Inc.
source:
Qualcomm