The first true all-screen phone is coming on June 12th
28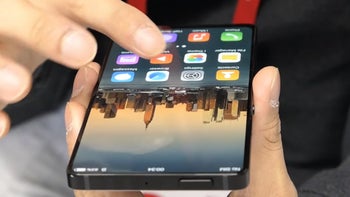 The first truly bezel-less phone is about to become a reality, but it won't come from Apple or Samsung.
Instead, Chinese company Vivo has just announced that its Vivo Apex concept phone, the same impressive device that we first saw in February at the Mobile World Congress, will be officially unveiled on June 12th.
And it's all about the screen, the screen with no interruptions and, naturally, no notches.
But will it feature all of the wow-inspiring innovation that we saw with the Vivo Apex? Well, we're not exactly sure. The Vivo Apex had three staple features: the all-screen design, the crazy pop-up camera, and the in-display fingerprint scanner.
And here is what Vivo says in the invitation to the upcoming event: this new phone, the company says, "continues Vivo's vision with Apex FullView Concept Smartphone." Hm, interesting choice of words. So Vivo is careful not to say that this will be the same phone and it makes extra sure to highlight that the actual device will "continue the vision", but it might not be absolutely identical to what we have seen.
Right now, Vivo seems to be gearing up for the launch with a commercial that it will be playing during the 2018 FIFA World Cup. We have no further details at the moment: no Vivo phones are sold in the United States and overall, Vivo phones seem to be popular mostly in Asia, so it's hard to tell whether this particular phone will be an exception and come to the rest of the world. We'll keep a close eye on it, though, we are certainly intrigued.