Vine on Windows Phone 8.1 gets a pretty big update
1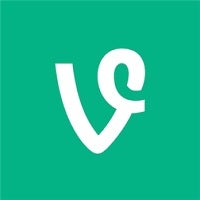 Windows Phone had been experiencing quite a bit of growth up until the middle of last year. While not a contender to pose any real threat to iOS or Android, the rates of growth were impossible to ignore, especially as it was becoming apparent that the "app gap" was not quite too wide when it came to the big titles, like WhatsApp, Instagram, Facebook Messenger, Twitter, Vine, and others.
However, some of those apps have been getting pretty long in the tooth in terms of updates and maintenance from their respective developers.
One of those was Vine. The short-form video sharing platform had gone over a year without any significant updates, sitting at version 1.1 and not winning over many fans with reviews complaining about the lack of features compared to iOS and Android versions of the app.
Lo-and-behold, Vine has issued a big update to the app. Version 2.5 adds the ability to upload videos of any length and edit to 6-seconds within the app. You can also privately send Vine videos and messages back and forth with friends.
The app has new notification features too, giving you updates about loop counts, new followers, and number of likes. You will also get notifications when your friends join Vine. The update brings Vine for Windows Phone almost to parity with its iOS, Android counterparts, and arguably surpasses the third-party apps that have been popular for the Windows Phone crowd.
Vine for Windows Phone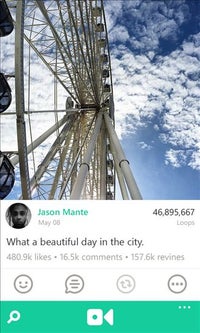 source:
Windows Phone
via
GSMArena