VillainROM: the first custom ROM for the Samsung Galaxy S II
3

If you're an owner of a
Samsung Galaxy S II
, you're in luck because not only is there a root method available, but now you have a custom ROM to play with. We can't say enough about the great coders of the XDA community, and they have come through once again.
VillainROM
was developed by pulser (or pulser_g2 depending on if you're in the VillainROM forum or XDA forums.)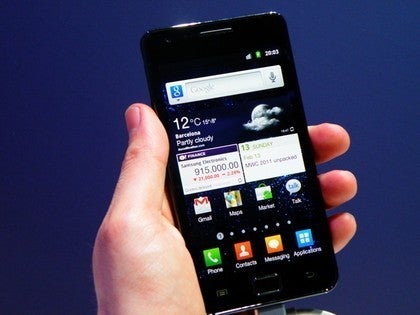 VillainROM 1.0 uses the stock
TouchWiz UI
that you would get with the Galaxy S II, so if you aren't a fan of TouchWiz, you'll still have to grab an alternative launcher. It doesn't work with Villain Tweaks as yet, and there is no boot sound, but otherwise it will give you all the goodies that you would expect from a rooted Android device.
Dev pulser does note that he has not been able to personally test the ROM, because he doesn't have a Galaxy S II, but others have tested it and found it working. The ROM itself is XWKE2, and is rooted and deodexed, while using the stock kernel, so it should be a fairly easy ROM to mod as development continues. Pulser is planning on making tweaks to various apps in the ROM, but so far has only done a small
hack to the Messaging app
which will allow you to "send 10 SMS messages together without converting it to an MMS, and allow 200 recipients of an SMS, rather than ten."
In order to load up VillainROM, you'll need to root your S II, which is a bit more complicated than most other devices. The full step-by-step can be found
here
. And, it would be good to be familiar with those tools, because you'll need Odin 3 v.185 to push VillainROM to your device.
source:
XDA-Developers
via
SlashGear
Recommended Stories