Video shows eye recognition technology similar to the scanner on the Vivo X5 Pro
5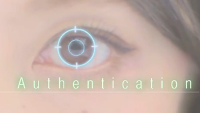 Earlier today, we told you that
the Vivo X5 Pro had been released
. One of the features on the phone is eye recognition technology that scans the iris of a user's eyes. This is put on the phone in lieu of a fingerprint scanner and can be used to unlock a handset, sign in to apps, or close an online shopping transaction.
Besides the Vivo X5 Pro, which is available in China, Japan's NTT Docomo will soon launch the Fujitsu Arrows NX F-04G. This device will use a front-facing infrared camera in combination with an infrared LED light that will illuminate your eyes. Every person has a unique iris pattern.
Besides the iris scanner, this handset features a 5.2-inch screen carrying a resolution of 1440 x 2560. That works out to a pixel density of 565ppi. The Fujitsu Arrows NX F-04G will include 3GB of RAM with 32GB of native storage inside. This device is not going to be available outside of Japan. Pricing and availability is unknown.
Those in the U.S. and Europe hoping for such a feature on their smartphone could pray that Vivo widens the release of the X5 Pro. Most likely though, an iris scanner won't be seen on a U.S. or European release this year. The good news is that Samsung is said to be working on similar technology. At one time, there were rumors that the manufacturer was going to
include such a feature with the Samsung Galaxy S5
, before deciding on employing a fingerprint scanner on the phone instead.
Check out a video on how the iris scanner will work on the Fujitsu Arrows NX F-04G by clicking on the video below.
source:
Docomo
via
SlashGear