Video shows Android's next challenger to Siri, Utter!
20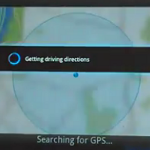 It almost seems that an Android challenger for Siri
makes an appearance every week
, with each one
being promoted as the Siri-Killer
. The newest Android voice-recognition/personal assistant is called Utter! and is still under development. What makes Utter! different from any of the other Android systems is its
use of the apps you have installed on your phone
to find answers. Want to add an appointment to you calendar? Just tell Utter! Want to know the weather somewhere, sports scores, travel schedules? Utter! will check your apps to get the answers you want.
The bitch has a very limited vocabulary
"). It also takes
dictation of an email
leaving just the "send" button to be manually pushed. The developer even engages Utter! in a conversation about a movie he is watching, The Lion King. "
You're 35 years old, why are you watching a children's film?
," asks the personal assistant.
Utter! is in beta and there is no word on when we might see this amazing application in the Android Market. With all of the
prior Siri challengers
we have seen, is this the one that gives the Apple voice activated personal assistant a run for her money?
source:
Reddit
via
AndroidPolice