Evi to give Siri a run for her money
31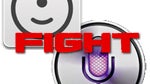 Since the launch of the iPhone 4S, Apple's new
digital assistant
has taken center stage. Both the highlight reel of their product launch and the center of their marketing campaign, Siri has been answering the questions asked by joggers, children, and even Santa in the
television blitz
of the last three months. As with any new high profile app,
several imitators
were quickly released to various markets, although most placed a distant second place to Siri's polished and generally well-received voice interaction.
Now the first serious challenge to Siri's dominance has emerged, and "she" goes by the name of Evi. The brainchild of True Knowledge, Evi combines the company's advanced semantic processing with a license of the same Nuance-based voice-to-text abilities that Apple baked into Siri. The result can be extremely impressive, as in brief testing Evi returns to complex questions that Siri either can't answer, or only answers by punting to a web-search. Even better for most users is that Evi is available on both iOS and Android without being tied to a specific phone. And "she" is available in markets where Siri isn't ported yet.
That's not to say Evi is a clearly superior solution; for one thing, True Knowledge's server's seem to be having trouble keeping up with the Android version of the app (it's clearly labeled a beta in the Android Market). The integration isn't as deep into the respective operating systems as Siri – you can't get Evi to make an appointment for you the way you can with Siri. Also, Evi's "voice" is less realistic sounding even than Siri, and doesn't have the same lively personality that has charmed many an iPhone 4S customer.
Still, the sever load issue will presumably get solved sooner rather than later, and at least for Android there's no reason why Evi can't eventually be made to hook deeper into the calendar and other native apps. Since Evi isn't tied to any particular hardware, iPhone 3GS/4 users can rejoice, and she could easily show up on WP7, Google TV, or most any other platform.
It took less than six months for the first serious competitors to Apple's AI to show up; if there proves to be a market for digital assistants beyond the iPhone, it's clear that there's going to be serious competition sooner rather than later. And in the end, that's always better for the consumer.
source:
True Knowledge
via
TechCrunch
market links:
iTunes
,
Android
- Android users be warned: the beta service routinely does not get a response from the serversright now (although checking back later often returns an answer).