Siri wannabes sprout in Android Market and the Windows Phone Marketplace
13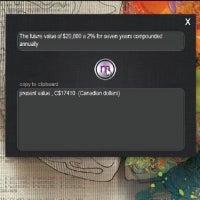 Developers eager to capitalize on the growing popularity of Apple's voice-controlled assistant Siri are outing apps both for Android Market and the Windows Phone Marketplace, which try to mimic the looks or features of Apple's popular voice recognition software. Some of them are admittedly created for the fun of it, as the developers explicitly state in the description, although the wrath of Apple's legal team has been unleashed on such fairly innocent pastimes before.
In Android Market we have "Siri for Android", which emulates the famous icon of Apple's piece of software, but gets you to Google's Voice Controls when pressed. Granted, the developer warns in the description what it does, but nevertheless more than a 1000 people downloaded the app, and some got frustrated it isn't actually what it says on the label. Then there is an app that outright claims it is "Fake Siri for Android", and the author explicitly states "This app is created just for fun!", mimicking the Siri interface, but spitting out words praising Android, in the iconic female voice.
Windows Phone developers also followed suit, and now there is Mitini in the Marketplace, which builds on a previous project by the developer, that returns weather forecasts and math calculations in exchange for your voice commands. Look at the video below for Mitini in action.