Verizon's Shammo lays out the VoLTE plans
21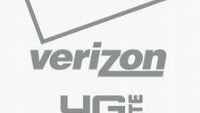 We've known bits and pieces about Verizon's planned transition to voice-over-LTE (VoLTE), but Verizon's CFO Fran Shammo has given quite a bit more new info on the topic while speaking at the Oppenheimer Technology, Internet, and Communications Conference yesterday. We have known for a while that next year will the official transition to VoLTE, but now we have more of an idea on how the timetable is planned to progress.
What we've known so far is that Verizon plans to make the switch for all users to VoLTE next year, which will also see the
first LTE-only devices
. Verizon
finished the initial buildout
of its LTE network at the end of June, but still has a lot of work to do as far as increasing network capacity before making the move to VoLTE.
Shammo is now saying that the
first VoLTE capable device will launch before the end of this year
, but that it will still have CDMA as a fallback. Shammo reiterated that the plan is to have
VoLTE ready and turned on across the network simultaneously sometime in the first half of next year
. There will be no slow rollout.
However,
this move is very tricky, because VoLTE and CDMA cannot work together
. This means if you are on a VoLTE call and you lose signal, even if you have CDMA signal, the call will drop. This is a big reason why Verizon is pushing hard to move everything to VoLTE at once, so you shouldn't lose signal, no matter where you go in the Verizon network.
Shammo also mentioned that moving to
LTE-only devices should mean lower subsidies
, but really that just means that Verizon will pay a lower per-device cost from manufacturers. It is unlikely that it will translate to lower costs for consumers.