Verizon's Samsung Galaxy S III gets green light from Bluetooth SIG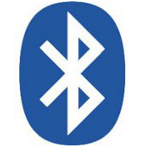 Many Verizon customers were upset last year when the carrier
decided to go with the Samsung GALAXY Nexus instead of offering the Samsung Galaxy S II
. Sure, the Samsung GALAXY Nexus launched with Android 4.0, but it was not enough to quiet those who wanted the device that many still call
the best Android phone ever made
.
With Samsung introducing the Samsung Galaxy S III, it looks like Verizon
will have a model of the device that will be launched next month
when the other U.S. versions of the phone are released
. And for those unsure still, of Verizon's intent to launch the Samsung Galaxy S III, you will be happy to learn that the SCH-I535 has received thumbs up from the Bluetooth SIG. The model is listed as being a CDMA phone and while that obviously is way too broad a definition for us to feel assured that it is a Verizon variant of the Samsung GalaxyS III, we can refer to the model number and find that
SCH-I535 refers to a smartphone that went through the Nenamark Benchmark website wearing the Verizon brand
.
Now we have model numbers for the Samsung Galaxy S III for all four major U.S. carriers. We have T-Mobile (SGH-T999), Verizon (SCH-I535), AT&T (SGH-I747) and Sprint (SPH-L710).
source:
Phandroid