Verizon's Pre 3 visits the FCC
5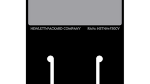 One month after the AT&T version of the HP Pre 3 made it past the bureaucratic rubber stampers at the FCC, the CDMA variant of the webOS phone made it through the same maze. This model of the Pre appears headed for a launch at Verizon. This model of the phone will be working on the CDMA (850, 1900MHz), UMTS (900, 2100MHz) and GSM (850 / 900 / 1800 / 2100 MHz) frequencies making this a world phone for Big Red.
Still no word on when we see the Pre 3 launched, but now that both models can be legally sold, it shouldn't be too much longer before the handset is released. For those who keep track of such things, the GSM model is listed as HSTNH-F30CN while the CDMA unit has the same exact model number except for the "N" at the end which is replaced with a "V" (for Verizon?).
Verizon has yet to introduce the HP Pre 3 but we do know that there are some major changes to the handset. The display has been increased by half an inch to 3.6 inches and under the hood is a rather speedy 1.4GHz processor. Will the HP Pre 3 be the Pre model that finally lives up to the tremendous expectations that were placed on the original version of the phone, but were never met?
source:
FCC
via
WirelessGoodness
,
Engadget