Verizon will no longer pay the ETF of new customers switching to Big Red; Galaxy S7 BOGO also ends
11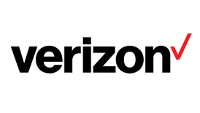 Verizon eliminated a couple of promotions yesterday, including one that paid the Early Termination Fee of subscribers breaking a rival's two-year contract to switch to Verizon. Big Red initiated the reimbursement fee on December 28th. AT&T, which started its $650 ETF payments in February of this year, still offers the promotion along with T-Mobile and Sprint. The latter two carriers have offered the $650 ETF reimbursement for some time.
T-Mobile was the first to start this practice
, beginning its reimbursements in January 2014.
Also ending today is Verizon's BOGO offer on the
Samsung Galaxy S7
and
Samsung Galaxy S7 edge
. That deal actually lasted longer than originally scheduled. Verizon planned on ending the BOGO at the beginning of this month, but extended the offer until yesterday.
Verizon's
national trade-in event started yesterday
. Verizon customers can trade in their current handset (in working condition) and receive up to $312 to use toward the purchase of certain models like the Samsung Galaxy S7,
LG G5
, 16GB
Apple iPhone 6s
or
Motorola DROID Turbo 2
. The largest trade-in amount will go to those turning in their
Motorola DROID Turbo
,
Samsung Galaxy Note 5
,
Samsung Galaxy S6
,
Samsung Galaxy S6 edge
,
Samsung Galaxy S6 edge+
,
HTC One M9
,
LG G4
,
LG V10
,
Apple iPhone 6
and the
Apple iPhone 6 Plus
.
source:
FierceWireless