Verizon to roll out simplified, contract-less data plans to compete with T-Mobile's Un-Carrier
55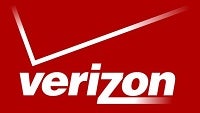 Thanks in part to its maverick CEO John Legere, T-Mobile has done a pretty good job of shaking up the carrier market. Sprint's leader Marcelo Claure has been particularly unimpressed with some of Legere's outbursts, but with T-Mo having
jumped to third spot
in the U.S. carrier rankings at the expense of Sprint, the unorthodox tactics appear to be working. Away from the character of Legere, T-Mobile's Un-Carrier service has been the biggest antagonist to the traditions of mobile network operators, offering consumers some respite from the rigid, two-year contracts that have saturated the scene over the last decade. Although Claure recently described it as "
bullshit
", Uncarrier's influence has been huge, and now, even Verizon appears to be taking cues from it.
Big Red, fresh from its
acquisition of AOL
back in May, is planning to roll out data plans that do not tether users to lengthy contracts. Akin to the
Simple Choice
plans that T-Mo débuted a couple of years ago, Verizon users will be able to pony up for the purchase of a device upfront, or pay off the handset in instalments. From there, data buckets will offer different plans at varied rates, dependent on how many gigabytes of data a user will require.
The $30 a month plan will offer 1 gig of data, while the 3 GB bucket will be priced at $45 monthly. Those likely to use up to 6 GB of data will be looking at an outlay of $60 a month, while heavy users may be tempted by the 12 GB offering at $80 a month. Each package, it should be stressed, will arrive with unlimited voice minutes and texts.

There's still a $20 activation fee with the new plans, which go into effect from August 13th as per a CNET report. Having caught wind of Verizon's moves, Legere couldn't resist a bit of trolling:

Still, he rightly went on to point out that if others are copying T-Mo, the consumer stands to win:

Indeed, with Verizon having taken the bait, AT&T may be next to rethink its strategy, and while T-Mobile's model has garnered plenty of criticism, the effort to disrupt the rigidity of two-year plans appears to have worked a charm.
Thoughts?