Verizon says these are the worst phone owners in the U.S. (UPDATE)
23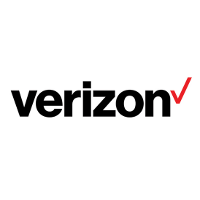 Verizon has teamed up with KRC Research to conduct a survey that helps identify the worst phone owners in the U.S. The typical smartphone fanatic will keep his phone safe at all times, and won't allow even his/her spouse to use it. More importantly, this person knows exactly where his phone is at all times. On the opposite side of the equation is the person who couldn't really care less about his mobile device. You've seen that guy use his phone in the pouring rain, even if it isn't water resistant. This is the guy or gal who is always misplacing his $700 flagship phone, and doesn't even panic when he can't find it.
UPDATE:
Verizon reached out to let us know that Verizon customers have until March 10th to take advantage of a second opportunity to enroll in the carrier's Protection Plan. This plan offers comprehensive coverage for loss, theft, physical or water damage to your device. It also includes the ability to interact with a Verizon Tech Coach via the Verizon Support and Protection app. Priced at $11 per month, you might find this to be quite worthwhile if you end up having your phone stolen, or you find your handset swimming in the toilet.
According to the data, 57% of mobile phone owners in the U.S. have broken or lost more than one handset. Some of the ways that phones are broken can be written off as just bad luck. But others are due to the owner's careless attitude. One person dropped his phone overboard while on a boat. Another person dropped it into a waterfall display at the local mall. Countless handsets end up doing the backstroke in the toilet.
Some of the ways that people break their phones include dropping it in water (43% did that) or running it through the wash (42%). 22% broke their phone by throwing it. One guy was so pissed that the New York Giants lost six straight games, that he went into full Eli Manning mode and heaved his phone, breaking it in the process. 20% dropped their phone out of a window, while the same percentage found their pet chewing on their handset. 20% also tripped on their phone and landed on top of it.
Considering that 54% of mobile phone owners drop their phone once a week, sometimes it pays to go with a thicker, but more rugged handset. Or, you might want to consider shelling out for insurance next time you buy a new phone. A case could be a cheaper option for those who have butterfingers. Now that there is a phone with a shatterproof screen (
Motorola DROID Turbo 2
) perhaps the next step will be for the manufacturers to develop a completely an unbreakable phone.
Hopefully, you didn't recognize yourself in some of the situations we've discussed in this story. After all, accidents will happen. But if they happen, and happen and happen again, then you might be acting too cavalier with your phone.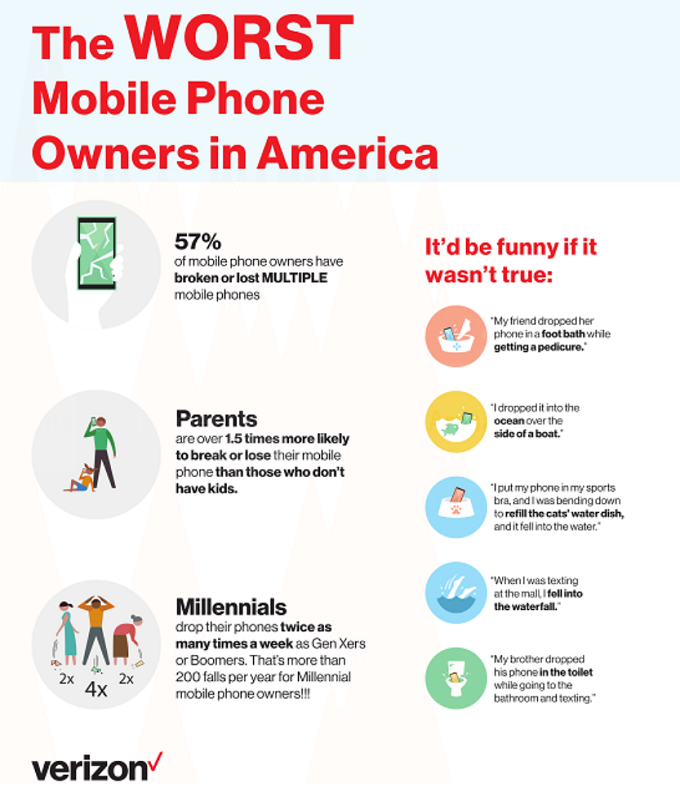 source: Verizon