Google Wallet gets a huge update that makes it safer and more useful
10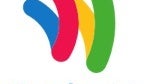 Google Wallet has always been a good idea, but one that was pretty limited because of the lack of support for most major credit cards, but it looks like those days are finally over with Google announcing support for Visa, American Express, and Discover cards in addition to all Mastercards. Until now, Google Wallet only supported Citi Mastercards, but now you can use any credit or debit card you want.
In addition to finally adding support for any credit card you may want to use, Google is also making the app more secure by moving all the data to the cloud. So, the app "

now stores your payment cards on highly secure Google servers, instead of in the secure storage area on your phone." This move alone seems to have been all it took to get Visa and the other credit card companies on board with Google Wallet.
Now, the system only stores a virtual card number on your device rather than your real card number.
Another addition to security will allow users to remotely disable Wallet in the event that you may lose your device. The app still requires a PIN number, but on top of that, users can now control what devices have authorization from the Google Wallet website.
Unfortunately, as awesome as those upgrades may be, there are still two major drawbacks to Google Wallet. First, even with the new security measures, the app will not work on rooted devices, so you will have to unroot to use it. And, of course there is still the issue of compatibility. Google Wallet is still only compatible with 6 devices: the
Galaxy Nexus, Nexus 7, Galaxy S III, HTC Evo 4G, LG Viper, and LG Optimus.
But, if you have any of those devices, Google Wallet just got a whole lot better. If you don't have it yet, Google Wallet is available for free in the
Play Store
.
Recommended Stories