Verizon confirms the switch to tiered data in July
72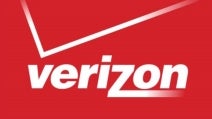 It had to happen sometime, right? We've heard
whispers
from Verizon execs about the switch to tiered data pricing, but a letter from Verizon regional VPs has clarified that the change is coming on July 7th.
New customers will be subject to the following prices:
2GB for $30/month, 5GB for $50/month, and 10GB for $80/month
. Tablets will have the same pricing structure. If you want
to add tethering to your plan, it adds 2GB and $20 to your plan
: 4GB for $50/month, 7GB for $70/month, and 12GB for $100/month. The pricing is the same for 3G and 4G devices.
We could have surmised that the change would happen on July 7th, as that's when
Family Plan
customers will be able to share their data packages. And sharing unlimited data is a bad idea...for Verizon, anyway.
Current customers will be able to keep their unlimited plans, but new customers will have to bite the bullet on this one.
Android Life
has heard that current customers may be able to upgrade after July 7th, and still keep their unlimited data. But we wouldn't count on it.
source:
Android Life