Verizon responds to FCC, calls throttling "fair"
19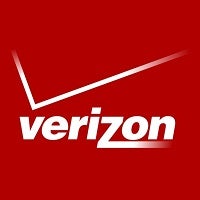 As you might recall,
FCC Chairman Tom Wheeler sent a letter to Verizon last week
. The letter questioned the plan by the nation's largest mobile carrier, to throttle the data speeds of some customers on grandfathered plans, who have unlimited data. On August 1st, Verizon's Senior Vice President of Federal Regulatory Affairs, Kathleen Grillo, responded in a letter of her own.
Grillo made it clear in her response, that the throttling will be done "
under very limited circumstances
" only when there is heavy demand at a particular cell site. Verizon says that once traffic returns to normal at the site, the throttling ends. And the carrier also insists that the plan affects only the top data hogs that "
have an out-sized effect on the network
". Grillo notes that even T-Mobile throttles data speeds, but does so regardless of how congested a particular cell site is.
Starting in October, the top 5% of Verizon's unlimited data users will be subject to throttling. Don't think to yourself that you won't be affected, just because this is a high figure that you can't reach. Right now, being in the top 5% would require using only 4.7 GB of data, or more, each month. Those getting throttled will be doing things that strain the network, like playing video games or watching HD video.
"Our practice is a measured and fair step to ensure that this small group of customers do not disadvantage all others in the sharing of network resources during times of high demand."-Kathleen Grillo, SVP of Federal Regulatory Affairs, Verizon
Is this response enough for the FCC, or will there be another letter sent to Big Red?
source:
TheVerge
via
AppleInsider