Verizon reports a drop in postpaid phone subscribers for the first quarter of 2017
18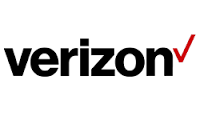 Verizon released its first quarter earnings report today. The nation's largest carrier had revenue from January through March of $20.9 billion, which was 5.1% lower than what Big Red grossed a year earlier. Verizon blamed the decline on a drop in revenue received from overages, the cost of promoting the business, and a decline in the number of postpaid customers. Of the 307,000 postpaid customers that left the carrier during the three month period, 289,000 were phone-related customers which is the holy grail of the industry. Still, postpaid phone churn came in under .90% for the eighth consecutive quarter. 49,000 smartphones were added to its retail postpaid phone base.
During the first quarter, the amount of traffic on Verizon's LTE network rose 57% year-over-year. Operating income for the wireless sector amounted to $7.1 billion. Based on total revenue, operating margins were 33.9%. First quarter non-GAAP EBITDA came to $9.4 billion, a decrease of 7.5% year-over-year.
Things do look brighter for the near future. Back in February, the company re-introduced unlimited data and it "positively changed the trajectory of customer additions," according to Verizon.
Since Verizon Unlimited was first offered to consumers
, the carrier has added 109,000 postpaid subscribers.
"Our first-quarter results again demonstrated that customers value a high-quality network experience. To build on our loyal customer base and the third-party recognition we have received for network leadership, we extended our wireless and fiber network capabilities, began offering an unlimited pricing option and expanded our opportunities in new markets. We're executing on strategies to capture future growth and create long-term shareholder value."-Lowell McAdam, Chairman and CEO, Verizon
source: Verizon