Verizon not interested in buying Dish Network LTE spectrum
4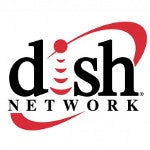 There has been a lot of talk over the past few weeks about the LTE spectrum that Dish Network owns. First, we heard that
Google might be looking
to partner with Dish on a wireless carrier. Then, we heard that the
FCC is close to ruling
on the creation of Dish's LTE network. Now, it turns out that Verizon has absolutely no interest in buying the spectrum.
The quote comes directly from the Verizon CEO Lowell McAdam at the UBS Annual Global Media and Communications Conference today. McAdam said that Verizon isn't looking to make a deal as large as would be required to purchase the Dish Network spectrum, preferring rather to do a deal "in the tens of millions (of dollars) kind of range versus the hundreds of millions kind of range."
Verizon is looking to be more cautious with deals after purchasing enterprise service provider Terremark for $1.4 billion last year, and Hughes for $612 million in July.