Verizon to lock its handsets for protection from thieves
18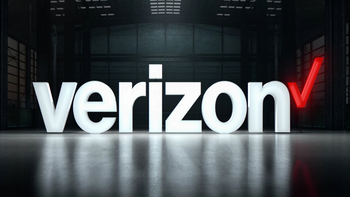 The nation's largest carrier, Verizon, has been selling unlocked handsets to its customers. This allows them to switch carriers, and replace one SIM card for another. But starting this Spring, Big Red will be making a big change. Today, Verizon announced that it will soon start locking handsets that it sells to its subscribers, preventing them from changing carriers with a simple SIM switcheroo.
Verizon says that it will make an announcement before putting the new policy in place. The carrier states that it is taking this action to stop criminals from stealing smartphones while they are in transit to Verizon's retail stores, or already inside a Verizon location. A handset that is unlocked is easier for a thief to re-sell, especially since switching carriers is only a SIM card switch away.
Once this is in place, a new phone will remain locked to the Verizon network from the moment it is activated, until a software update unlocks the device. The carrier did not say how long a just-purchased handset will remain locked to its network, but it will prevent criminals from using a stolen identity to buy a new phone and then selling it.
With this move, Verizon will join the rest of the industry. It has been selling unlocked phones ever since it started offering handsets that support its 4G LTE pipeline. A deal made with the FCC forced the wireless operator to sell unlocked smartphones; in exchange, Verizon received approval to purchase a block of 700MHz spectrum for its LTE service.
"We're taking steps to combat this theft and reduce fraud. These steps will make our phones exponentially less desirable to criminals."-Tami Erwin, executive vice president of wireless operations, Verizon
Currently, the other three major stateside carriers will unlock a handset once it is paid for, and a number of days have elapsed since the device was purchased. On T-Mobile, the wait is 40-days. You must wait 50-days to unlock your phone on Sprint, and twiddle your thumbs for 60-days on AT&T. Unlike the competition, Big Red will not wait for a handset to be paid off before unlocking it.
source:
CNET