Verizon iPhone 4 vs AT&T iPhone 4: Data speeds
39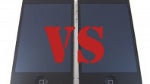 You know that the competition between AT&T and Verizon is only going to get more fierce since they both now lay claim to the coveted
Apple iPhone 4
, but as we've seen in the past on many occasions, the two big shots are known to do some mudslinging in regards to their network performance. Verizon's "
There's a map for that
" campaign really took it to AT&T following their handful of "
There's an app for that
" commercial spots, however, one key area that needs closer inspection for differentiation between the two is none other than their data speeds. Since we had both versions of the device on us, it's only natural to bring them out to various locations and run some speed tests to gather which handset has the upper hand.
In our testing, we brought the two devices out to three different locations in the
greater Philadelphia region
and used Ookla's Speedtest.net app for the iPhone. At each specific location, we ran the speed test three times each to get a reasonable set of data for the comparison. Moreover, we noted both the calling quality put out by the two at each location and the amount of bars that were present during the test. And here's what we found out.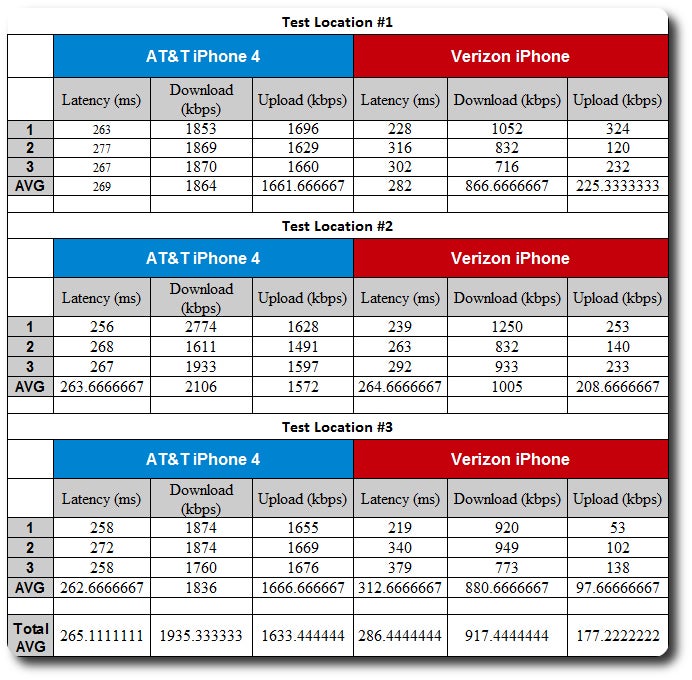 As a whole, AT&T iPhone 4 fared better in almost every aspect except for calling quality – with that, there is just a prominent amount of static heard with it. Meanwhile, the results didn't favor the Verizon iPhone 4, but its lively calling quality makes for the better experience between the two. Numbers can make a sharp statement in this test, but in terms of the actual real world experience with web browsing on the handsets, there honestly isn't going to be a drastic performance boost with either device. In fact, they seemed to relatively load new pages in just about the same amount of time – so it's not going to make much of a difference on the surface; despite the better numbers put up by the AT&T iPhone 4.