Verizon getting carrier billing for Google Play on Thursday
8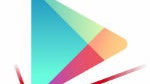 A constant annoyance for Android users has been the lack of a carrier billing option in Google Play on Verizon, but it seems like that is about to change. A new leak says that Verizon will be getting the option for carrier billing in the Google Play Store starting on Thursday, October 18th.
The leak shows an internal document for Verizon which states that starting October 18th, the carrier will provide carrier billing for customers using the Google Play Store. The odd part of the document is that there will be a "$25 per MTN" limit on purchases. We're assuming that "MTN" in this context stands for "mobile telephone number", but it's unclear if the $25 limit is a per purchase limit or per month limit.

Obviously, users won't be able to buy new devices with the carrier billing in Google Play, but of course no one can use carrier billing for that because the devices section of the Play Store doesn't exist in the mobile version of the store. We should get the full details on Thursday though, so we'll let you know.