Verizon customers take over poll to demand Galaxy Nexus release date
48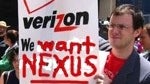 As a general rule, it's best to not keep the users of the Internet waiting for anything, because patience is not an abundant commodity in the group. And, if you absolutely must keep them waiting, at least give a time frame for how long the wait will be. If you break this rule, there will be consequences, and the impatient netizens can be very creative in their protests. Verizon is finding that out.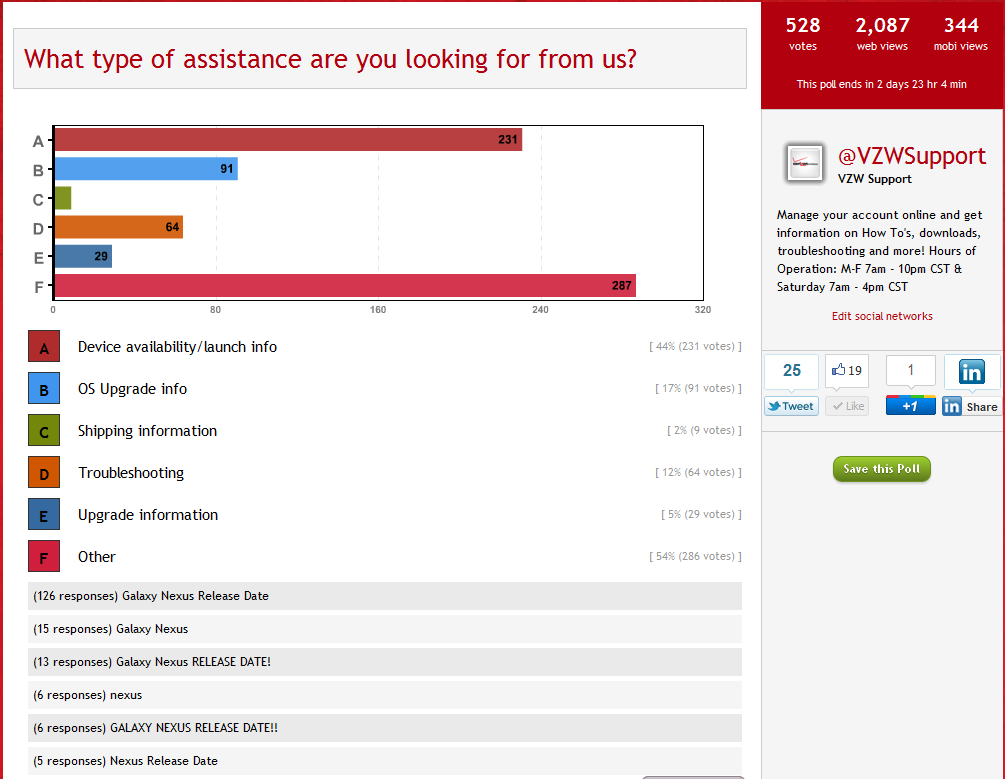 A seemingly innocuous customer service poll in the Verizon support pages has become a rallying post for all of the users who are angry at the lack of information about the Samsung Galaxy Nexus release. The poll was simply asking "What type of assistance are you looking for from us?" At the time the screengrab was sent to Reddit, 171 of the 528 votes were specifically asking for a release date for the Galaxy Nexus.
This is not the first time this has happened either. A few months ago, there was a poll which had intended to get feedback on Motorola devices that was taken over by users angry over the manufacturer's policy on locking bootloaders. Still, we're not sure it will actually push Verizon or Google to announce a proper release date, but at least some users can get their frustration out a bit.