Verizon and Sprint settle cramming charges with the FCC for a combined $158 million
10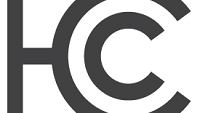 Verizon and Sprint will together be writing a check made payable to the FCC in the amount of $158 million. Both carriers were fined by the U.S. agency after customers complained about their billing practices. $90 million will be coming from Big Red's wallet while Sprint will be responsible for the remaining $68 million. Of the total, $120 million will be refunded to customers who paid for premium text message services that they did not subscribe to.
In the practice known as cramming, customers would receive texts with horoscopes, jokes and other content for which they were billed anywhere from 99 cents to $14 per message. The average amount billed was $9.99. Verizon kept 30% of the revenue generated by these premium texts, while Sprint kept 35%. The carriers refused to issue refunds to their customers. When the FCC investigated, neither Verizon nor Sprint could show proof that the affected customers had ever signed up for the premium text services.
:"For too long, consumers have been charged on their phone bills for things they did not buy. We call these fraudulent charges 'cramming,' and with today's agreements we are calling them history for Verizon and Sprint customers."-Tom Wheeler, chairman, FCC
Both T-Mobile and AT&T settled their own cramming charges with the FCC last year.
The latter paid the agency $90 million
while the former cut a check for $105 million
.
source:
FCC
via
Crackberry