Verizon added 274,000 net new postpaid phone subscribers in Q3, up 13% over last year's figure
14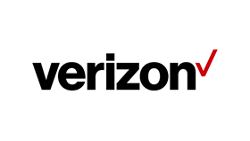 The third quarter earnings season is now here, and first out of the gate is Verizon. For the period covering July through the end of September, Big Red added 274,000 net new postpaid phone subscribers. That is a 13.2% gain over the 242,000 added during the third quarter of 2016. Overall, Verizon added 603,000 net new subscribers including 91,000 net new tablet users and 238,000 using other connected devices including wearables. At the end of the third quarter, Verizon counted 109.7 million retail postpaid and 5.6 million retail prepaid connections.
With a retail postpaid churn rate of .75%, it was the tenth consecutive quarter that the nation's largest carrier came in with a figure under .90%. The entire wireless business had a churn rate of .97%. 78% of Verizon's postpaid customers are now using an unsubsidized service plan, up from the 60% figure that the carrier reported for last year's Q3. 49% of postpaid customers were paying monthly for their handset by the end of the quarter.
Verizon Wireless took in $21.6 billion in revenue for the three month period, down 2.4% year-over-year. Operating income for the wireless business amounted to $7.6 billion for the third quarter, which worked out to an operating income margin of 35.2%.
source: Verizon