Verizon flips the switch to activate the eSIM embedded inside the 2018 iPhone models
3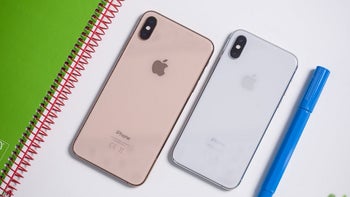 With a regular SIM card and an eSIM embedded inside a phone, users can have two separate lines using two different plans inside one device. For example, one line could be used for work calls and the second line for calls from home. However, if you're talking to your wife and the boss calls on the office number, the call from work will go to voice mail. There also will not be a notification for the missed call. Call waiting will work if you get a second call on a line that is already in use.
The carriers have been able to activate eSIM on the 2018 iPhones only after
the release of iOS 12.1.1 this past Wednesday
. You can decide to use the eSIM alone to replace the currently used SIM card. If you need to contact Verizon about the eSIM feature, call 611 on your Verizon device. We should point out that Dual SIM capabilities are not available for Big Red's prepaid users.