AT&T becomes the first U.S. carrier to offer iPhone eSIM support
2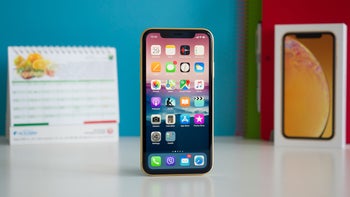 All major carriers in the United States are gearing up for eSIM support, a feature that consumers who bought Apple's latest iPhone models aren't able to use at the moment. eSIM makes it easier for carriers and consumers to adjust their plans without having to visit a carrier's store.
Now, Verizon and T-Mobile have already committed to bringing eSIM support in the coming months, but it looks like AT&T is the first to offer the new feature to iPhone users. Although no official announcements have been made,
AT&T's support page
details eSIM support and how you can have two SIMs active in your
iPhone XS
,
XS Max
or
XR
.
If you own one of the three iPhone models, simply go to Settings / Cellular / Add a plan, and when the Camera app opens point it at the QR activation code on your eSIM card until you see a message that says "Installing cellular plan."
Rumor has it that T-Mobile is expected to introduce eSIM support for iPhones
by the end of the year
, while Verizon should debut the new feature
early next year
. Sprint is going to add eSIM support as well, but an ETA hasn't been announced yet.
Recommended Stories