Verizon: "Windows Phone needs LTE support to succeed on our network"
54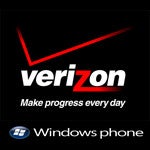 Windows Phone 7 has yet to grab much market share, but no network has turned a cold shoulder to the platform more than Verizon, which skipped the
initial launch
of WP7 handsets and to this day has only carried the
HTC Trophy
in its pantheon of smartphones.
The reason, according to Chief Marketing Officer Marni Walden, is the lack of LTE-enabled WP7 handsets. Verizon's LTE network, which just turned one this week, is far ahead of other carriers' attempts and has been the driving force in Verizon's aggressive marketing campaigns. According to Walden, Verizon wants to see a timeline for bringing LTE handsets to market before making the decision to "continue to support" the platform.
LTE may not be long in coming to Windows Phone. Nokia is rumored to be working on an
LTE-enabled Lumia 800
handset. Microsoft has apparently got the LTE-enabled version of Mango to OEMs already, and some industry insiders expect to see an LTE WP7 handset announced
as soon as CES
in January.
Of course Verizon may also be waiting to see if Windows Phone will gain more traction with U.S. consumers. After all, they had no problem promoting the iPhone 4S even though it doesn't have an LTE radio. So while Verizon is trying to align upcoming products with their network strategy, they also bend to consumer demand.
So Microsoft thinks the carriers need to be
more supportive
of WP7, and at least Verizon seems to be waiting for more demand before bothering to support WP7. It's a real chicken and egg conundrum for WP7 enthusiasts on Big Red's network.
source:
CNET
via
The Verge