For a limited time, Verizon Prepaid is offering 15GB of data for only $45 per month
11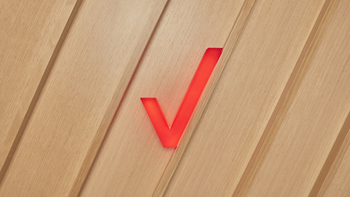 Verizon's prepaid unit is currently running a deal
for a limited time only. For $50 a month, you normally can subscribe to a plan that gives you unlimited talk and text along with 8GB of 4G LTE data. But if you sign up now through April 30th, the carrier will toss in 7GB of "bonus" data each month at no additional cost. And if you agree to use Auto Pay, that will take the price down to $45 per month. With the multi-line discount and Auto Pay, a second line with 15GB of data would be only an additional $30 a month.
The plan also includes unlimited text to 200 international markets, mobile hotspot/tethering capabilities, and unlimited talk to Mexico and Canada. And in case you were wondering about scoring unlimited data with Big Red's prepaid unit, the monthly cost for one line is $65 (including the $5 off you get each month for using Auto Pay) and $45 for a second line (also including the Auto Pay discount).
If you're shopping around for a prepaid plan, instead of paying $85 to Verizon (not including the Auto Pay discount) each month for 15GB of data, you can pay $80 a month at Metro by T-Mobile for two lines with unlimited data. You can also score two lines of unlimited data at Cricket for $80, but data speed is limited to a slow 3Mbps. Keep in mind that each prepaid carrier has its own features, terms and conditions.