Verizon starts selling the Palm Phone as a standalone smartphone for just $199
5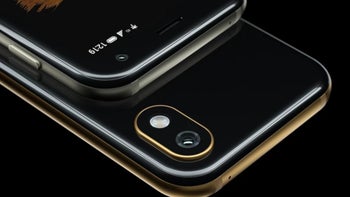 When Verizon launched the Palm Phone companion last year, the device was priced at $350. The device must be synced with an Android or iOS smartphone in order to work like one, so it's not really a full-fledged smartphone.
On the bright side, the Palm Phone is smaller than almost any smartphone launched in the last couple of years in the United States, so it's easy to carry around since you won't need another device once you sync it with your Android or iOS smartphone.
However, it appears that many consumers wanted to use the Palm Phone as a standalone smartphone, not as a companion device that must be synced with one. Today, Palm announced that its device will be available for purchase as a standalone smartphone.
Based on customers' feedback, Verizon is now selling the Palm Phone for just $199, and you don't need a second smartphone to be able to use it. Of course, you can still use it as a companion device for a bigger smartphone if that's what you want, but it's good to know that you have the option to use it as a standalone phone as well.
Along with smartphone functionality, Palm announced that it made improvements to the phone's front and rear-facing camera, including enhanced HDR, color balance and low light performance for capturing photos. More importantly, enhancements to the Palm's battery have been made as well, extending the battery life for additional usage.