Users report iPhones 6 and 6s turning off by themselves, cause not yet identified
99+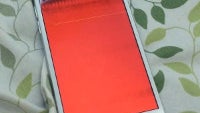 Fans and users of the Apple
iPhone 6
and
iPhone 6s
devices have reported that after updating to the new iOS 9.0.2, their handsets have started acting cranky on random occasions. Apparently, the phones will decide to turn themselves off — no matter if the user is currently operating the device, or it's just on standby — and the only way to fix them is to perform a hard-restart (hold down the home and power buttons for as many seconds as it takes for the Apple logo to reappear on the screen).
Apple reps have allegedly said that the issue is known, but is still hard to pinpoint and reproduce, so a fix may take a while to arrive. Meanwhile, earnest users are trying to figure it out, and current theories suggest that the issue may be caused by corrupted iCloud backups. Interestingly, iOS 9.0.2 came right after Apple
fixed some iCloud bugs
that prevented developers from taking advantage of the new
App Thinning
.
The suggested solutions are two – reset all your settings (Settings -> General -> Reset -> Reset All Settings) and use the phone for a while in this manner. If it doesn't help, take the more drastic measure – factory reset the iPhone and choose "Set up as new iPhone". The latter is a pain, especially for those who have tons of apps. If you have any kind of iTunes backup that is semi-recent, you can try backing up from it, then filling out the blanks yourself. Otherwise, you will have to write down all the apps you currently use in a list, and restore them manually after setting up the iPhone as a new device.
Alternatively, if this issue isn't bothering you too much, you may want to wait a couple of days and see if Apple will announce that it is on it, or even fix it.
Thanks for the tip, Edas!