Starting today, iPhone users will slowly start seeing more free storage on their devices
24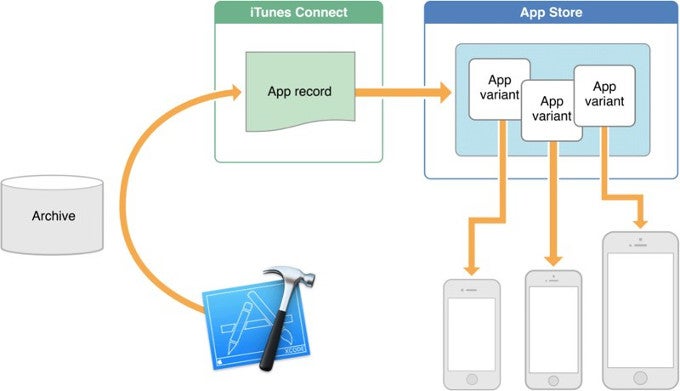 Remember "
App Splicing
"? It was one of the new under-the-hood improvements for iOS, aiming to optimize the way apps use up the precious, unexpandable storage on your iDevice. Here's a quick reminder – App Splicing allows developers to flag various app assets as needed only on specific devices. For example – if you are downloading a game on the
iPhone 5s
, you will not be getting the assets that are flagged for the
iPhone 6s Plus
, and vice-versa. As a result, you save a heap of storage space. Additionally, developers can design apps modularly – have the app only download assets when it needs it. For example, when you install a game, it may initially only download the first couple of levels. As you play through, your device will continue pulling the rest of the levels from the App Store, and deleting the ones you've passed.
Of course, in order for App Splicing to work, developers need to put in some work in tagging the assets, or coding the modular approach. Thus far, however, the app makers have had no access to the new feature, due to an issue with iCloud. That issue has now been resolved and developers should be able to start thinning their apps out.
Users will be able to get the App Splicing benefits only if they update to iOS 9.0.2. The good news is that it is currently available and is probably already downloaded on your iDevice. After developers do the asset-flagging dance, the apps will appear in the Update tab in the App Store. You shouldn't have to delete the app and re-download it – just updating it should take care of the whole storage-freeing process.
Owners of 16 GB iDevices – are you stoked?